Uncategorized
"Once a company is established, it is very difficult to deviate from established business processes and hard to innovate rather than improve existing products," he says.
Over a career spanning more than three decades at Honda, Fujino himself has shown the way to turn that narrative on its head. From the inside, his inventions and entrepreneurship guided an industrial titan to break out of the comfortable (and lucrative) box of being a self-described automaker to become a mobility innovator.
Honda Aircraft Company has garnered numerous awards for the design of the HondaJet, including the Award for Innovation in Aeronautics from the International Council of the Aeronautical Sciences.
The climb was even steeper than it might have first appeared. The controversial, revolutionary design of the signature HondaJet, pioneering the lightweight private jet category, didn't just have to convince Honda management. It had to sway an entirely different demographic also skeptical of change: the commercial aviation market. When Fujino received the Award for Innovation in Aeronautics from the International Council of the Aeronautical Sciences (ICAS), its executive committee member remarked, "Throughout the design and development of the HondaJet, Fujino has demonstrated vision in introducing an innovative design as a first product in a very conservative market."
App equips players with skills to identify misinformation in real world and online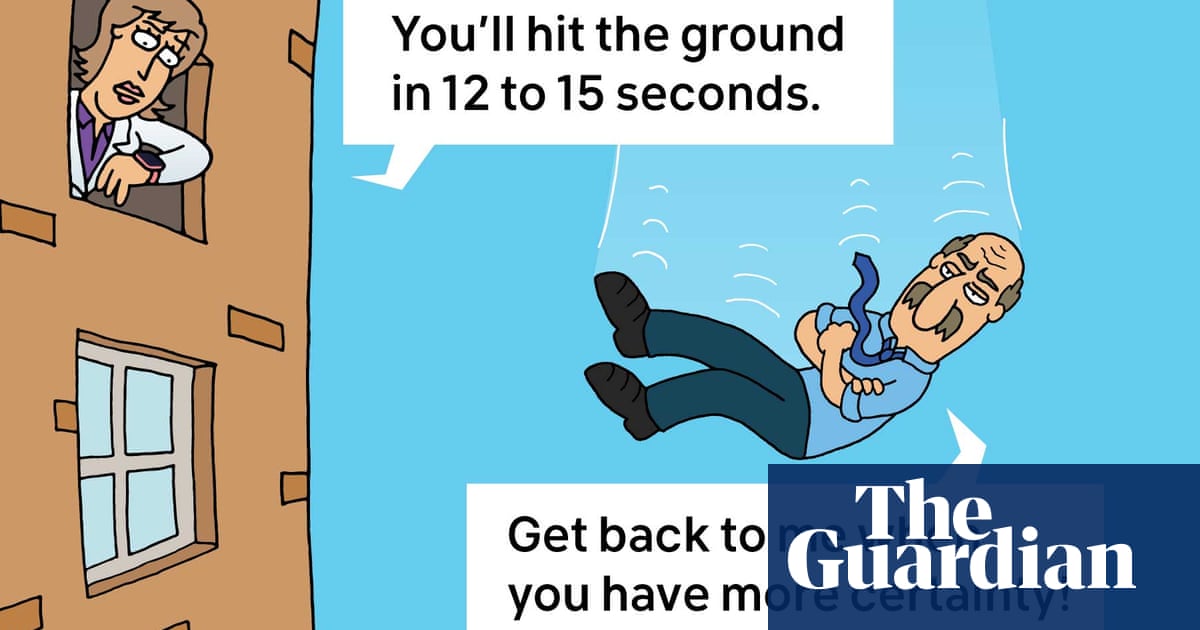 A new game promises to act as a vaccination against climate crisis denial and fake news by teaching users about misinformation tactics.
The Cranky Uncle app explains common science denial techniques, such as the use of fake experts, logical fallacies, impossible expectations and cherry-picking data, equipping users with the skills needed to spot inaccuracies in the real world and online.
The app is based on inoculation theory, the idea that people can be protected against influence by exposure to weakened forms of a threat in this case, climate crisis denial.
The idea for the app was conceived by John Cook, research assistant professor at the Center for Climate Change Communication at George Mason University, who said: This game has the potential to inoculate a generation against misinformation. But its such a big problem, how do we meet the size of the challenge? Technology and gamification is a really powerful tool in being able to do that.
In the game, users navigate a series of cartoon scenarios that explain how different tactics are employed, before answering quiz questions to test their knowledge. In one scene, used to demonstrate the use of anecdotal arguments, Cranky Uncle is seen shivering in the cold proclaiming that global warming doesnt exist, and then standing at night saying the sun doesnt exist.
The app prototype has been trialled in community colleges and universities, and Cook says that after only 30 minutes of gameplay, critical thinking among users was improved.
Cook, who also founded the popular climate blog Skeptical Science, envisions the game being effective in schools and universities, and also among those, particularly in the US, who are alarmed about the climate emergency but do not feel comfortable talking about it. We need people talking about [the climate crisis] and building social momentum, he said. The reason why people dont talk about it is because theyre worried about pushback, and theyre not sure what to say. So this game empowers people to feel confident talking about the issue because they understand the arguments better and they know how to respond.
A poll this year found that the US is one of the worst countries in the world for climate change denial, with 13% of Americans believing that human activity is not responsible for the changing climate.
The Cranky Uncle cartoon character was drawn by Cook, who previously worked as a cartoonist for a decade. I have a cranky uncle and we all seem to have that opinionated uncle or father in the family, but theres also research into the characteristics of people who deny climate change, and statistically theyre more likely to be male, older, white, conservative.
The project was partly inspired by the work of the social psychologist Sander van der Linden who helped create the Bad News game to teach people how to identify fake news. I realised that the tools of gamification that Sander was exploring were very applicable to the logical fallacy framework that I was working with, said Cook.
The app is currently still in development, with Cook and his team at Autonomy Coop hoping to raise $15,000 through a crowdfunding campaign to turn it into a fully fledged phone app by June 2020.

Read more: https://www.theguardian.com/games/2019/dec/07/cranky-uncle-game-takes-on-climate-crisis-denial-and-fake-news
It seems like the other day that everyone unexpectedly recognized Iceland exists and also flew throughout the world for a weekend getaway, doesn't it? I really assume I'm the only one of my friends that really did not publication a flight to what looks like, I'm sorry, an unpleasant time. I'll maintain my freezing cool and aggressively moist conditions in New york city, thanks. Plainly, I get on a various wavelength than essentially every other millennial who simultaneously reserved this trip. This actually brings up a vital inquiry: how do traveling destinations end up being fashionable? It's not like Pangea just divided as well as we are dying to see what that breakup did to the different parts of the globe. These areas have been around forever, so that makes a decision which ones will come to be the brand-new hot spots?
Obviously, individuals in the public eye or anybody with a couple of thousand Instagram followers can declare something amazing and before you can state "small sunglasses," it's everywhere. Experiences, though, are a completely different ball game. Are whole nations simply doing a rebrand in the hopes of having the next Revolve trip there? The response is, low-key, yes. It's all just creative advertising and also a little dash of hope. Case in point: I located a short article with "top travel patterns in 2020" in the title, and I needed to click it to get a feeling of where all the Bachelor rejects will certainly be Instagramming following year. A few of the predictions only seem feasible for the 1%, but attempt I say, I hope some actually do find their method down to us simple peasants. * Waves hand in a beckoning motion in the direction of imaginary camera * Allow's go.
Micro-Hotels
After checking out that subhead, I thought this was a "tiny house" circumstance to which my reaction was "no." However then I review the succeeding blurb as well as discovered it's simply "Go [ing] off grid with simply the bare minimum, with the aim of freeing on your own up both psychologically as well as literally as well as reconnecting with what is around you." I obtain taking a little break to take pleasure in where you are, yet the bare minimum? No, thank you. Although I can hardly manage my Spotify Costs account, I'm not ready to pay out my hard-earned money to try on minimalism. Isn't the entire point of remaining in a resort to appreciate deluxes you do not have in your daily life? The blurb continues, "Return to nature as well as publication a remain in a small hideout eliminated from the modern-day world." I indicate, if the damn Public Relations can not even clothe this up, who can? Is the resort just Dean Unglert's van? Requesting for a close friend.
Nakations
This word is giving me significant Nude and also Afraid vibes, and also I do not want to pay to be those points– especially on vacation. I would quickly reject this as a fad that absolutely no person is doing, besides the "perineum sunning" meme that was throughout the internet in early December. In case you missed that, individuals were promoting for sun tanning (get this) their buttholes and also genital areas because, as one lady called Megan put it (obviously it was a Megan), doing so "strengthens body organs, improves sex drive, regulates body clock, enhances psychological focus, and boosts energy."
The blurb about the traveling patterns notes, "Prepare to obtain your kit off since naked hideaways as well as holidays get on the surge," pointing out the opening of London's very first nude restaurant as well as the truth that "naked yoga exercise retreats are on the hotlist next year" as proof of this expanding fad. And I simply have a couple of concerns. Whose hotlist are naked yoga hideaways on? How specifically would a naked dining establishment pass any kind of sort of wellness evaluation? And also what, in god's name, is a set, as well as what does it indicate to get it off?
Luxpeditions
I can currently inform I can not manage this, but here we go. Unlike what I envisioned, luxpeditions aren't simply actually expensive hotels, however instead, truly pricey experiences. Authentic Public Relations suggests "Schedule [ing] a 5 evening charter luxury yacht trip island hopping!" Yeah, let me just do that! Sorry, am I reserving a trip or auditioning to be the following Below Deck charter guest? Just to see just how practical this was, I sent the article to my friend's very rich moms and dads as well as asked if they would certainly want any one of these journeys and her mother composed back, "Lol. Very funny joke." So if people like her, individuals that wear hair layers to the damn medication store, assume this is ridiculous, that is really taking place luxpeditions? More notably, can you take me with you?
Hipster Cruises
Not that I understand the inner operations of a hipster, but I feel like cruises– no matter what kind– are not hipster necessarily. Like, if your natural state of being involves wearing wire-rimmed round glasses (that might or might not have a prescription) and also going to bars in Bushwick to consume alcohol hard kombucha out of paper or metal straws, I can't see you being marooned on a watercraft for days at a time. Not to mention, do hipsters also exist anymore? Haven't we all went on to such as, VSCO ladies and soft ladies as well as the various other Gen-Z stereotypes?
So what concerning the cruise ship makes it hipster? "There will be Tom Dixon-designed interiors, a tattoo shop, karaoke studios, an al fresco fitness center, a vinyl document shop curated by Mark Ronson, bars serving craft beer, as well as extensive dining establishments offering vegan Impossible Hamburgers and also CBD cocktails." First of all, no hipsters recognize who Tom Dixon is, so you possibly just shed a few of them with that opening offer. Second of all, did the maker of hipster cruises simply Google "What do hipsters like" and also develop a large watercraft to house everything? Every one of these features are so strongly mainstream that also I, a standard bitch, am familiar with them. I can't picture the quantity of sh * t I 'd obtain if my friends were like "Great tattoo, where would certainly you get it?" and also I would certainly be compelled to state on a cruise ship. Right? Are these offerings supposed to be paradoxical? If so, possibly that will certainly function. Hipsters love paradox!
Now, not all of the recommended 2020 traveling fads made me raise an eyebrow, and a few of them were really rather great. I thought it was only fair that I took a look at the patterns I do actually wish end up being a thing.
Social Centers
Interest stimulated! "No longer is it enough simply to be a resort– following year it's all about experiential keeps," the post states. This indicates that rather than just having like, a bar and also maybe even a rooftop with a couple purposefully hung tea lights to take Instagrams at, resorts will certainly lean into supplying more all-around experiences, like a literary event, art exhibition, or even an Artist in Home program. I seem like in theory, this sounds like an excellent idea, however in practice, I'm still going to feel like an asshole if I invest my whole getaway at my resort, image event or no.
Off-Setting Exhausts
recyclable
Conde Nast Tourist reported, "As the truth of an environment situation looms, visitors in 2020 and past will need to do whatever they can to stabilize the negative effect of their trips with positives." This can be done by contributing money to renewable resource tasks; making use of moral online search engine such as Ecosia Traveling, which makes use of revenues to plant trees, to book resorts; as well as choosing brand names that are committed to sustainability. Given that Greta Thunberg was simply named TIME's Person of the Year, I assume naming this a 2020 travel fad is a pretty surefire bet.
Yard Hotels
I am into this. I imagine a yard hotel to resemble the last scene in Moana when she brings back the heart of Te Fiti as well as whatever just breaks into bloom. Yard hotels look like they would certainly be actually popular, because we as a culture are currently thoroughly not impressed with flower wall surfaces. If your mind just wandered to the outrageous flower installations in Vegas, think again! These are much more lavish, natural-looking installations that will certainly make you value nature greater than they'll make you wonder the length of time it required to make.
Articles like these make me so delighted because they make me recognize that there are people out below selling these types of points to other people that will in fact buy into it. Do these individuals really wish to take a hipster cruise ship or were they just tempted in by the guarantee of Tom Dixon's ability to choose good sofas? Do they are sorry for spending a salacious amount of money for these wrongdoings or do they feel like they've made the wrong option? A lot of concerns, yet I seem like I'll never obtain the responses I require.
Images: Maria Ilves/ Unsplash (7 ); Authentic PR
Read more: https://betches.com/the-most-ridiculous-2020-travel-trends/